Run the Plank 5K 2016
Join us for the Annual Run the Plank 5K run / walk and Family Fun Fair. This is a combined effort between Immanuel Lutheran, St Peter Lutheran, and St Isidore Catholic Churches and sponsors. We are estimating 1,800 participants for this year's event.
As the name suggests, Run the Plank, is a 5K race along Romeo Plank Road. Starting at Immanuel Lutheran on 21 Mile, participants can either run or walk the roughly three miles north to St. Peter Lutheran on 24 Mile.  The event accommodates runners, joggers, walkers and strollers.  However, pets are not permitted.
Volunteer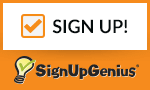 ---
Friday, June 24, 2016, Noon – 8:00 pm @ Immanuel Lutheran Church:
Packet Pick-Up
Parking/Bus registration
Complimentary pasta lunch/dinner
Saturday, June 25, 2016
Bus transportation to Immanuel Lutheran Church: 6:15 am – 7:45 am
Race Start Time: 8:15 am @ Immanuel Lutheran Church
Awards Ceremony: 9:30 am @ St Peter Lutheran Church
Family Fun Fair: 9:30 am – Noon @ St Peter Lutheran Church
NEW FOR 2016 – Kid's FUN RUN !!
When:  Saturday, June 25, 2016, after the main 5K event
Where:  St. Peter Lutheran Church
Age:  9 years and under
Registration:  Individuals must register to participate, however the Kid's Fun Run is free of charge
Participants will receive a medal, cinch bag and 2016 'Run the Plank' shirt
On-line Early Registration
$30 per person through Friday, June 10
On-line Late Registration
$35 per person Saturday, June 11 through Thursday, June 23
In person Late Registration
$40 per person Friday, June 24 during Packet Pick-Up at Immanuel Lutheran Church
Participants 4 and under are free, but must register to receive a T-shirt and cinch bag.
There is NO race day registration and NO refunds.
T-Shirts are NOT guaranteed for late registration.
Registration Fee includes:
Tech T-Shirt (black with orange Run the Plank logo)
Cinch Bag
Wristband with discounts to dining and shopping establishments
Medal with lanyard
Complimentary pasta lunch/dinner on Friday (6/24) during Packet Pick-Up
Complimentary Family Fun Fair on Saturday (6/25) which includes free food and beverages
Participants are encouraged to pick up their T-Shirt, cinch bag and race bib on Friday as well as confirm parking and bus transportation for Saturday.
Gear Check will not be available the day of the race.

Participants will park at either St. Peter Lutheran Church (Romeo Plank and 24 Mile Road), St. John Medical Center (23 Mile and Romeo Plank), St. Isidore Catholic Church (Romeo Plank and 23 Mile Road) or Lutheran High North (24 Mile and Romeo Plank). Busses will transport from these locations to Immanuel Lutheran Church. 
Parking will not be available at Immanuel on Saturday. 
Bus transportation begins at 6:15 am. Parking is limited in all locations. Additional parking and bus transportation details will be provided during Packet Pick-Up on Friday, June 24th.
Age Categories
Male and Female Age Groups



5-9
10-14
20-24
30-34
40-44
50-54
60-64
70-74
=> 80
15-19
25-29
35-39
45-49
55-59
65-69
75-79
A top Male and Female finisher will be recognized overall and in the Master (40-59) and Grand Master (60+) age categories.
Live Results-Race Coordinator
New in 2016, thanks to Eastside Racing Company, Live Results! Click here to access the site.
9:30 am - Noon at St. Peter Lutheran Church
Includes inflatables, clown, face painter, food and beverages – Pizza, Kona Ice and Fruit